Jamboree on the Air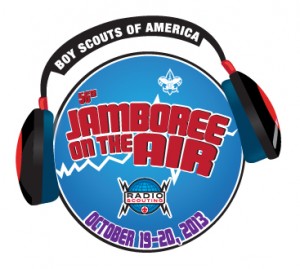 It's been a blast working with the National Radio Scouting Committee developing a wonderful website full of support materials for Scouting leaders and amateur radio operators. You can see the results of our work at the official Boy Scouts of America site for Jamboree-on-the-Air
The 2012 JOTA has been a spectacular effort with substantially more support and content added to the JOTA website. This includes new slide decks for Radio Merit Badge workshops, a new activity booklet to keep Scouts busy while waiting their turn in line at the radios, and the ICOM America loan stations — five of them were in play at councils around the nation for the 2012 Jamboree on the Air. The full report for 2012 is available at JOTA Reports 2012. The number of stations submitting reports increased 200% to 204, with the number of Scout participants jumping to 18,000+, an increase of 500%. Some 1,000+ amateur radio operators assisted the Scouts in contacting all 50 states and 66 countries.
We've also conducted a great deal of promotion in 2012 across all media, reaching out to Scout and amateur radio audiences. Below are the three videos we published this year — promotion, ISS contact, and report.
As the title of this blog/website attests — My Ham Radio Adventures. This is yet another wonderful adventure I've embarked on. Stay tuned.